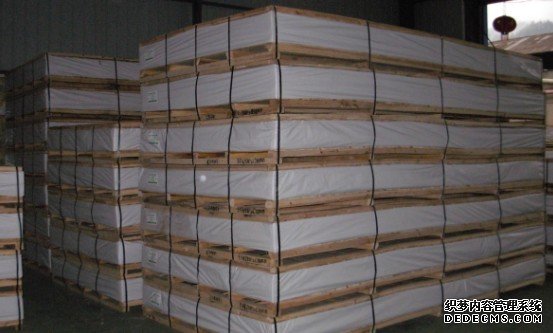 Transformer Presspaper:
It is made from 100% Unbleached sulphate wood-pulp. Cardboard makes which on the intermittent type board machine .Its characteristic is: Material free of strain,very flat , thickness even, the surface smooth, the mechanical strength high, has the obdurability and the electric insulation . Used in oil-cooled power transformers and distribution transformers primarily due to their high purity, mechanical strength and optimal oil-impregnability. The components formed of pressboard, such as angle rings, snout segments and end leads, enable an exact adaptation to the electric field conditions prevailing in the transformer. P ack :sheet size:1000X2000mm、1400X1100mm、1400X2000mm, Color:red ,green,Nature Thickness:0.10,0.13,0.18,0.25,0.38,0.50,0.80,1.00,1.60,2.00,2.50,3.00.4.00mm
PI2(Coil Insulating Paper Class2):Thickness 0.03,0.04,0.05,0.06,0.075,0.08,0.09,0.10,0.13,0.18,0.25,0.38mm
Heat Resistant Papert for Insulating "HPI-Green":Thickness 0.05 , 0.075 , 0.08mm
Special sizes and thicknesses upon request , process insulation compenents for construction part and Hand-moulded special shape Components as:End Ring ,Clamping Ring ,Bushing,Tubes,Fan-angle,insulating Angle Caps etcs.products through ISO 9001.UL,SGS certification.


Application:



Index.
Unit
Values
≤1.6
>1.6~3.0
>3.0
1
Nominal thickness tolerance
%
≤10(±)
2
Nominal Grammage
g/cm3
1.00~1.20
1.00~1.25
1.15~1.30
3
Shear strength,M.D.
Mpa
≥100
≥105
≥110
4
Shear strength,C.M.D.
Mpa
≥75
≥80
≥85
5
Elongation (M.D.)
%
≥3.0
6
Elongation (C.M.D.)
%
≥4.0
7
Shrinkage
%
≤10.0
≤7.5
≤5.0
8
Shrinkage which would resume
%
≥45
≥50
≥50
11
Shrinkage:
M.D.
%
≤0.5
C.M.D.
≤0.7
Thickness direction
≤4.0
12
Moisture content
%
≤6.0
13
Ash content
%
≤1.0
14
Electrical conductivity of aquesous extract
ms/m
≤1.6
>1.6~3.0
>3.0
15
Aquesous extract (PH)
—
6~9
16
Oil absorption
%
≥11.0
≥9.0
≥7.0
17
Voltage resistant strength(In air)
MV/m
≥12
≥11
≥10
18
Voltage resistant strength(In oil)
MV/m
≥40
≥35
≥30